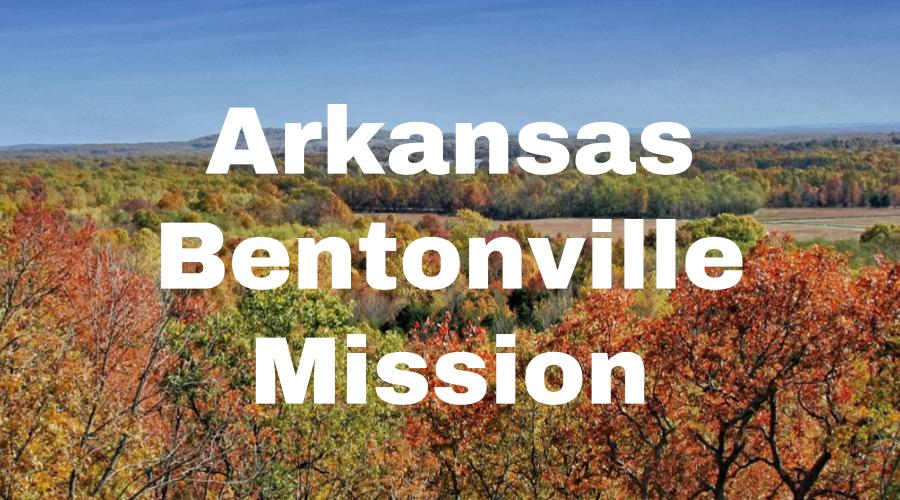 Joshua (Arkansas Bentonville Mission)
–Paraphrased from Joshua's mission interview–
Mission Geography
The mission extended from an hour southwest of Tulsa itself. Tulsa was in the very southwest corner of the mission and it's about 6 hours on the freeway to the other side of the mission. You have Oklahoma and it goes up into just a little part of Kansas. Then it shoots over into Missouri about an hour southwest of St. Louis. Then its the northwest Arkansas region. They switched the mission home to a more central location. They decided to stick it in the middle so it's just 3 to 4 hours to get to the further locations. The church is really strong there too. In Arkansas they just split a new stake in there. They call the Bentonville area little Provo. There's a ton of members out there because of the Walmart headquarters and they just love BYU.
The Age Change
My mission president began talking with us about moving the mission home to Arkansas while I was there. With the age change, we had to put the relocation to the side. We went from 180 to 250 missionaries. With transfers, you can't just drive to the different locations. You have a caravan of cars and a big 15 passenger van and they would drive us out.
Interesting Facts
There is a place in Arkansas where they say Parley P Pratt was buried. There was also a town called Flippin.
Popular Religions
It's a really big mission, but it used to be bigger. Tulsa was the headquarters when it was the U.S. Southeast Mission. It's a pretty old mission. The members there are incredible. There are a lot of Evangelical Christians. There is also the world headquarters for the Methodists. There is also a Baptist bible college which is basically the Baptist version of the MTC. The people are so nice. If we went tracting when it was hot and humid, they would ask us if we wanted a glass of water. They didn't always want to listen, but they would always be nice. It was really cool to have that aspect. We knew that everyone we met loved Jesus Christ.
Utilize the Members
I wish I would have utilized the relationships I had with the members to better share the gospel. You know those areas that have the member that's like a missionary mom or missionary grandma. I wish I would have been bold enough to try and teach their friends and ask them to invite their friends. I feel like that would have strengthened our relationship even more. The members there have lots of nonmember friends.
Small Towns
Usually the areas always had these little tiny places that were interesting. You would pull up to a town with just one active business and the rest of the businesses are shut down, but the rest of the people in the town still lived there because that's what they've always done.