*Moldova is now part of the Ukraine Kyiv/Moldova Mission.
Free resources about the Romania/Moldova Mission:
*Other Mission Pages: Romania Bucharest Mission.
---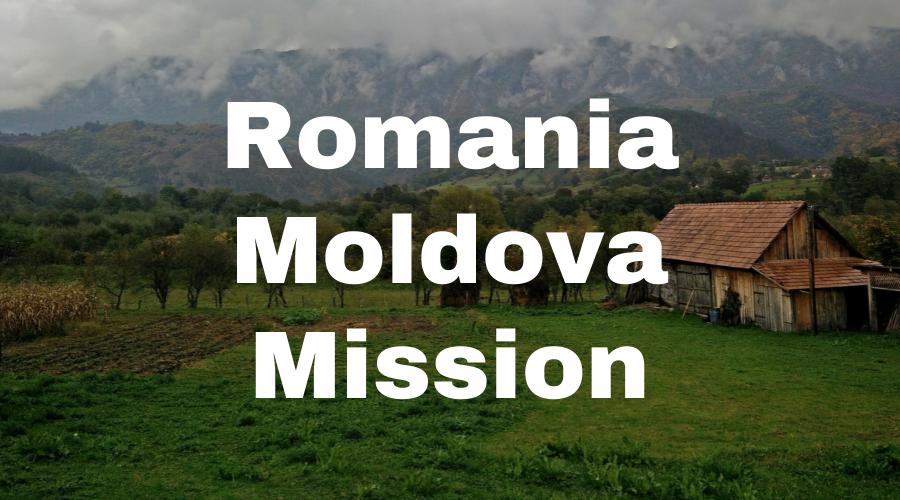 ---
Romania/Moldova Mission Address
Here's a recent address for the Romania/Moldova Mission. We try to keep this information up to date, but it's a good idea to check the address with several sources, including your mission packet or the mission office.
*Information last updated June 10, 2019.
*In July 2018 the Hungary Budapest Mission and the Romania/Moldova Mission were combined to create the Hungary/Romania Mission:
Hungary/România
Budapest
Hajnóczy József Utca 14
1122
Hungary
Phone Number: +36 1-488-0660
Mission President: President Kyle B. Hettinger
Romania/Moldova Mission Map
Here's a link to the mission map for the Romania/Moldova Mission (LDS). To access the official, up-to-date LDS.org map for the mission:
Log into your LDS account here.
Click here.
Videos with Romania/Moldova RMs
Here are in-depth YouTube video interviews with returned missionaries from the Romania/Moldova Mission.  We interview hundreds of returned missionaries each year, so check back regularly to see new RM interviews.
Videos about Romania
Here are LDS-friendly educational videos about Romania. We scoured YouTube to find the best quality videos about Romania, that are free from inappropriate music, immodesty and profanity.
Videos about Moldova
Here are LDS-friendly educational videos about Moldova. We scoured YouTube to find the best quality videos about Moldova, that are free from inappropriate music, immodesty and profanity.
Romania/Moldova Missionary Blogs
Here's a list of LDS missionary blogs for the Romania/Moldova Mission. This list includes the missionary's name, URL and when their blog was updated.
*Send your missionary a gift (mission-specific shirts, ties, Christmas stockings/ornaments, pillowcases, etc.)
Romania/Moldova Mission Groups
Here are Romania/Moldova Mission Groups- for LDS missionary moms, returned missionaries, mission presidents and other alumni of the mission.
Romania/Moldova Mission T-Shirts
Here are T-shirts for the Romania/Moldova Mission!
Shirt designs include Romania/Moldova Mission logo/emblem shirts and Called to Serve shirts. The shirts make great gifts for pre-missionaries, returned missionaries and missionaries currently serving. LDS Mission shirts come in all sizes: Small, Medium, Large, Extra Large, up to 4XL.  The mission designs are printed on white shirts and are shipped to you.
*Simply click on a shirt design to view the details and submit an order. The designs on mission t-shirts may also be printed on other LDS mission gifts, including: Romania/Moldova missionary aprons, Christmas stockings, ties, pillow cases, teddy bears and Christmas ornaments.
*Click here to browse Romania/Moldova Mission gifts
---
---
Romania/Moldova Mission Presidents
Here's a list of current and past Mission Presidents of the Romania/Moldova LDS Mission.
2017-2020, Kyle B. Hettinger
2014-2017, Clark D. Ivory
2011-2014, Ned C. Hill
Romania Latter-day Saint Statistics (2016)
Church Membership: 3,043
Missions: 1
Temples:
Congregations: 16
Family History Centers: 2
Moldova Latter-day Saint Statistics (2019)
Church Membership: 412
Missions: 0
Temples: 0
Congregations: 4
Family History Centers: 1
Helpful Articles about Romania and Moldova
Romania/Moldova Missionary Survey
Here are survey responses from Romania/Moldova RMs, to give you a snapshot into what it's like to live in the mission.
*Click here to take a survey to help pre-missionaries going to your mission.
When did you serve?
2014-2015 (Kimberly)
2014-2015 (Kendall)
2012-2014 (Jordan)
2012-2014 (Tanner)
2012-2013 (Solana)
1996-1998 (Terry)
1996-1998 (Cynthia)
1994-1996 (Christine)
2014-2015 (Hannah)
2012-2014 (Jordan)
2013-2015 (Kylin)
What areas did you serve in?
Bacau, Pitesti, Constanta, Oradea. (Kimberly)
Buc, Sibiu and Braşov. (Solana)
Bucuresti. (Jordan)
Ploiesti, Bucharest, Constanta, Bucharest, Arad. (Tanner)
Timisoara, Iasi, Bucharest, Galati and Chisinau (Kendall)
What were some favorite foods?
Chocolate Covrigi, Sarmale, Shaorma. (Kimberly)
The street food is amazing, pretzels filled with chocolate, Turkish shawarma. (Jordan)
Shaorma, sarmale, ciorba. (Tanner)
Sarmale, Gogoşi. (Solana)
Bors Rose, Cobra de perisoare, Covrigi, Zacusca, Chiftelute, Muraturi, Sarmale, Arde, and Implutes. (Kendall)
Sarmale, Fresh baked bread, Pufleti, JoJo Chocolate bars, DeliKat seasoning, Fanta Portocale, Santal Pear juice. NRG pizza in ploiesti. and of course Mcdonalds and Pizza Hut. (Terry)
Sarmale, ciorba, clatite, fried peaches, salata de vinete. (Cynthia)
Sarmale for sure. I also liked Ciorba de perisoare and cozonac (when well made). (Christine)
Sarmale (cabbage rolls), Ciorba de legume (vegetable soup), Salata de beouf (a mayonnaise hard-boiled egg salad), Ardei Umpluti (Stuffed peppers) and schnitzel. Yummy. (Hannah)
Șaormă, Mici, Sarmaluțe, Any of the breads, Covrigi (pretzels) (Jordan)
Sarmale-Cabbage Rolls, Arde Umpluti- Stuffed peppers, Covrigi- Pretzels, they are amazing. Filled with jelly, chocolate, vanilla pudding, hotdogs, they are amazing!! Luca's traditional all the way, Ciorba- Romanian Soup Swarma/kebab- oh gosh… google it… I mean… HEAVEN (Kylin)
What was a funny experience?
One time we were at a members house and an Elder split a seam on his suit coat. The member, instead of telling him how to fix it came to me and explained how to fix it to me. In her mind it was a woman's job. (Kimberly)
One time an Elder froze his tongue to a pole when he was "testing things his tongue would stick to." (Solana)
We were at this member's house and she was forcing us to eat these hot, and I mean HOT peppers! She had this plate of them and said she wouldn't let us leave until we ate them. She left the room and we stuffed the peppers into or boots! (Kendall)
Early on I tried to say, "Hey can we stay in touch?" (Putem să facem o legatură?) to someone we had just met on the street. I ended up saying, "Hey, can we make a covenant?" (Putem să facem o legământ?) He said he didn't really have the time for that… (Jordan)
Along with wearing suits, My companion and I bought matching black North Face coats and when we would board a tramvai or bus, people would panic and think that we were there to check everyone's tickets. There were also a lot of people that thought we were FBI or CIA agents. (Terry)
Annoyed by getting "hit on" by so many men in fairly unpleasant manner, I complained loudly "if one more man calls me cutie, etc."… and around the corner we almost bumped into a man who shouted, "urutule!" which means, "ugly!" (Cynthia)
The time a large pipe burst at Piata Unirii and shot water several meters over the street. Cars started driving slowly through for a car wash, and a gypsy woman went to collect some clean free water with a bucket. Waste not, want not, I guess! (Christine)
What was a crazy experience?
Nothing too bad. Me and my companion got followed home one night. (Kimberly)
A hoard of stray dogs chased us through a misty back road past abandoned factories and a cemetery. It was great. (Jordan)
One time while my companion and I were knocking doors, a man told us to leave his apartment block. When we didn't comply fast enough for his liking, he came to the door with a shotgun and repeated his "request." We quickly complied. (Tanner)
Someone told my companion and I they were going to sell us to human traffickers. Being chased out of parks by drunk men. (Solana)
My companion and I were chased by a man coming home one night. We got off the bus and he followed us all the way home. (Kendall)
We had a gun pulled on us in sector 3 Bucuresti. We ran all the way to the McDonald's and called our mission president. We also had several run-ins with Gypsies. One time a group of gypsies took our basketball and weren't going to give it back. Another time a group of angry Romanian Orthodox priests made a circle around us and started to verbally attack us and we couldn't get away. (Terry)
Being attacked in the subway while with our whole district, singing, handing out pamphlets, etc., by an Orthodox Priest in full garb. He pushed, forcefully, several Elders and one Sister to the ground, until he was tackled by some onlookers. (Cynthia)
There was one time I was grabbed by a young man passing me on the sidewalk. I clawed him with my nails in the eyes and he recoiled, but then came back toward me. My companion and I started to run, but then we saw the man's friends holding him back from chasing us. Scary! (Christine)
When my companion and I got home one night, our elevator was broken so we had to walk up all 8 flights of stairs to our apartment. The creepy thing was that there were fresh blood drops ALL the way up the stairs. Either someone had a gnarly bloody nose or somebody killed a cat and fried it for dinner. (Hannah)
What was a spiritual experience?
I got to see a man get baptized on the same day as his son's baptism in the Black Sea. (Kimberly)
A terminally sick and bedridden member bore her testimony with conviction and power to us. It still gives me courage. (Jordan)
My mission. (Tanner)
Every day and just feeling so happy despite the crazy/dangerous experiences and the lack of traditional "success." (Solana)
We prayed for miracles and tried to be as obedient as possible. We had 18 miracles happen in one day- everything from having money on my bus pass (it was empty) and having meaningful, spiritual conversation with everyone who spoke to us. (Kendall)
My companion and I were the first two missionaries in the city of Oradea. We were sent there to open the city to missionary work. We had to find a place to stay and organize a press conference to let everyone know who we were. I was brand new and didn't know the language yet. We were 11 hours away by train from the mission home. It was winter and very cold. None of the other churches were very happy to see us. But, I have never felt the spirit of the lord stronger in my life. It was a neat experience to be a pioneer and introduce the gospel of Jesus Christ to the city and people of Oradea. (Terry)
Anytime someone accepted an invitation to baptism. It took such faith to "turn their back on two thousand years of tradition." The Romanian people had hardly been allowed to exercise their faith for the previous decades and now they had reclaimed the religion of their ancestors and to be baptized elsewhere felt like betraying generations of family. But, when the Holy Ghost confirmed truth to them, they listened and followed. (Cynthia)
I will never forget one night after our investigator had an interview with the Mission President just before her baptism. Afterwards she told us how she had confessed her past sins to him and how wonderful it felt to free herself of them. This investigator was one we had found while singing on the street. She had been planning to take her own life that day, but because of our singing and the Spirit that she felt, she changed her mind. She took the discussions and eagerly accepted the Gospel. After her final interview we dropped her off at her apartment and returned home singing because we were filled with joy! (Christine)
What are some interesting facts about the Romania/Moldova Mission?
People are still remember the communist time period in their country and are suspicious of happy people. Romanian and Moldovans are PROUD of their culture. Romanians and Moldovans are very willing to help you if you ask for it. Language contacting is the best! (Kendall)
Romanians are very talkative once they are your friends, but until then they are quite closed off. (Jordan)
A lot of cities were opened to missionary work while I was there. Oradea, Arad, Constanta, Sibiu, were all opened while I was there. at the end of my mission, Chisinau Moldovia was finally opened to missionary work. (Terry)
Dracula is not a Romanian monster, Vlad Tepes was a national hero. (Cynthia)
Romanian is a Latin-based language similar to Italian. Many people expect it to be Slavic. The country was communist for a long time, and most large cities are drab and austere, but there are many beautiful places in Romania. The mountains are spectacular. Castles and churches from the middle ages and the years of the Austro-Hungarian Empire are plentiful. The eastern sea-port of Constanta (on the Black Sea) is the place where Homer wrote his famous Illiad and Odyssey. (Christine)
It was under communist rule until 1989. Transylvania, AWESOME!! Dracula's castle is there, the man who Dracula is fashioned after was Vlad the Impaler, he never actually owned the castle… So… yeah… Hogwarts is based off of a castle from there! Languages: Romanian, I also often heard German, Hungarian, Russian, Arabic, and French. Everyone there is in love with Stefan Cel Mare, look him up before you go so you are not confused on who he is. Literally his face is on every Moldovan leu. The money is 1 leu or 2 lei. Which also means lion or lions:) (Kylin)
What was the weather like?
All four seasons, more rain than I'm used to, very humid. Cold winters with lots of snow. (Kimberly)
Super hot in the summer (45 degrees Celsius) and really really cold in the winter (-20 degrees Celsius). Winter isn't as bad if you are in Bucharest with the metro – it is warm down there! But in the summer, buses and maxi taxis are SO HOT. (Kendall)
Humid, both hot and cold. (Jordan)
Like it is in Virginia. (Tanner)
Hot in the summer, and very cold in the winter. My favorite season was fall. (Terry)
Hot in the summer, cold in the winter and glorious in the spring and fall. (Cynthia)
The weather was more humid than I was used to. The winters are snowy and damp, with slushy and muddy roads. The summers are hot and humid. Spring is beautiful and bright. I learned that I needed a very good thick hat (fur was best), and good sturdy low-heeled boots to manage on the uneven and muddy roads in the winter. (Christine)
Humid. It makes summers really hot and sweaty and winters freeze you to the bone. (Hannah)
Just like Utah but humid. HOT in the summer. And cold in the winter, with snow, wind, ice, the works. (Kylin)
Any things you really like about the area/people?
They are very straightforward and tell you exactly how they feel. When they finally decide to join the church, most of them are extremely faithful. (Kimberly)
The people have so little, but are so generous. They always make you or give you something when you visit – whether a gift or food. The members are so strong. The church is very small and is still facing struggles, but they faithfully attend church – even if it takes them an hour to get there. (Kendall)
I love the people. They are so honest. They love to help with the language, because they are not used to others learning it. (Jordan)
I love how beautiful Romania is. I love the mountains, the beautiful churches and monasteries. I love the smaller cities and outer villages. I love how friendly and humble most Romanians are. (Terry)
Romania is a beautiful country. Communism left many scars, both on the landscape and on the people, but the people were warm, loving, enthusiastic, helpful and joyful. Most that we knew were poor, but generous. Eventually, I loved much of the food. The language is beautiful and fun to speak. The countryside is lovely. (Cynthia)
Our mission is the best kept secret of Europe. It is so beautiful—rolling green hills, sheep, old communist monuments, amazing architecture. I always felt like I had to pinch myself to make sure it wasn't a dream. The people, once you crack into their hearts, you're there forever. They might seem cold at first, but once you get to know them or them you, a bond is made that can't be broken. (Hannah)
The are amazing:) They have such incredible faith in what they believe, especially in the Savior. The main religion is Romanian Orthodox but you do have some Jehovah's Witnesses and 7th Day Adventists. (Kylin)
Any packing/clothing advice?
Pack for all the seasons. The less layers the better in summer, the more the better in winter. Bring one set of regular clothes that you don't care about and use those for service projects. (Kimberly)
The only Tampons in Romania are OB. Also zip lock bags are a precious commodity. (Solana)
Don't pack clothing. It is cheaper and better there. For real, just have the one suit in the MTC. (Jordan)
Don't buy everything in bulk. Just get enough to get you through the MTC and then buy it cheap in Romania. (Tanner)
Sandals, buy more clothes over there, American clothes make you stick out like a sore thumb, also, learn to layer up in the winter!, buy one pair of those "practical" shoes. Sometimes your feet are wrecked and you don't care about style. Other times, you don't want to ruin your cute shoes! (I only wore my shoes in one city after I jacked up my knee and that's it). (Kendall)
Don't overpack, but do take warm clothes for the winter time. Buy nice comfortable shoes since most of the time you will be walking. Don't buy cheap luggage. Spend the extra money to buy good luggage that is easy to maneuver and travel with. (Terry)
Pack for all 4 seasons. Don't be vain – wear hats, gloves, neck warmers, wool socks, etc. Don't take fancy clothes, your nicest jewelry, etc. Pack stuff, wear it out and pass it on to someone who needs it. Someone passed down an ankle length down coat with a huge hood that felt like a sleeping bag. I looked ridiculous, but I was WARM! Winter walking boots. (Cynthia)
Buy a winter coat in Romania or Moldova. Don't bring anything that you would be sad throwing away after a year or so. Clothes get destroyed from missionary work. (Hannah)
Only buy what you need in the states. You will regret taking a lot of clothing, because clothing is much cheaper there, and a lot better looking. Especially the suits, only bring one for the MTC. (Jordan)
Super great skirts and clothing there. It is cheap, but amazing. Because the Euro style is so different from America I wish I would have taken minimal clothing with me and picked up the rest as I went along. One sister literally just used 4 skirts in the MTC and got the rest in the mission field. Bring Undershirts from Down East they will save your life!! (Kylin)
What blessings did you receive from serving a mission?
I gained so much life experience and my testimony became so much stronger. (Kimberly)
I have a rock-solid testimony. I know that this church is true. I was blessed with learning the language. I know that my Heavenly Father is happy with the decision I made. (Kendall)
My whole life is a result of my mission. (Jordan)
I gained the majority of my testimony while serving a mission to Romania. I developed a personal relationship with my savior Jesus Christ. It made my testimony rock solid and set the stage for the rest of my life. I came home, married in the temple, and I am now raising a family of my own and teaching them the gospel and trying to raise them in a righteous home. (Terry)
My faith was confirmed over and over and over. We faced very painful situations – abusive relationships, incarceration, poverty, illness, etc Whenever I hoped to alleviate suffering, I was unable to. But, again and again, the Holy Ghost could comfort. Heavenly Father could either change situations divinely or could strengthen those suffering to bear their burdens with hope. (Cynthia)
My family better understands and engages in member missionary work, the Lord helps me in my academic efforts, and my testimony is so much stronger. I truly was "called to know the richness of his blessings" and the happiest a person can be in the Gospel. (Hannah)
Countless. I came to an understanding of who I was and my vision of what my future will be like was made a little clearer. The ability to feel compassion for others. (Kylin)
What are some skills you gained?
Time management, how to take rejection, how to not procrastinate, how to keep things tidy. (Kimberly)
People skills! I learned how to work with difficult people. I learned how to face rejection and keep working despite difficult circumstances. I gained a positive/hopeful outlook. If you are negative in this mission it will destroy you. You cannot let things get to you. You have to shake off the rejection. (Kendall)
Romanian, patience, cultural understanding. (Jordan)
I learned how to speak Romanian. (Tanner)
Public speaking, leadership skills, communication skills, Just living on my own and learning to do things my self was invaluable. Life is full of hard things, so learning to do hard things for two years was the best thing ever. (Terry)
I can speak Romanian which comes in handy once every 5 years. Or 10. No particular skills, just added confidence, maturity, love, selflessness and purpose. I knew the Gospel and the scriptures better. I knew how to pray and fast better. I was confident in my independence and my commitment to the work. (Cynthia)
Teaching and marketing for English classes taught me great PR skills, social interaction skills, and public speaking skills. (Hannah)
What do you wish you knew/did at the beginning of your mission?
I wish I had understood the rules, and practiced the sleep schedule. (Kimberly)
I wish I read through PMG and started re-memorizing the scripture masteries. (Kendall)
Romanian. (Jordan)
Romanian. (Tanner)
I wish someone would have told me that learning the language takes a long time and not to get frustrated. (Terry)
How recently the entire country had been under a Communist Regime. At the age of 21, we didn't realize that 6 years was nothing! We were treating it like it was their history, instead of practically still their present. I wish I knew that I wasn't going to be able to fix people, or to take away their problems, but that teaching the Gospel would lead to improved lives. I felt personally responsible for ending abusive relationships, ending poverty and illness. I got sick from the stress. (Cynthia)
It doesn't matter if you can't speak the language, the only way you're going to learn is by speaking up, not just listening. So "open your mouth"! (Hannah)
That no one is perfect. Including your trainer, other missionaries, members, and most importantly myself. I thought missionaries were perfect so I was trying to hold myself to an impossible standard and I really was hard on myself. Also that talking to people about the gospel isn't as scary as it sounds. Just open your mouth. At first meeting the people are more likely to listen to someone who can't speak the language very well versus someone who speaks it perfectly, they are more patient. But learn to understand the language because that is how you will speak to their heart. (Kylin)
Any advice/testimony for pre-missionaries going to Romania/Moldova?
It's going to be hard, but this is the greatest mission on the planet. Stay positive, things will turn out right. (Kimberly)
You have to do this because YOU feel it is what YOU need to do. Don't do it for your mom, don't do it because everyone is going. You need to have a testimony of the gospel and have a true desire to serve the Lord. If you feel prompted to go, then go. If not, wait until you feel ready. Clear up any sins before you get out. Better to wait and resolve them than go home early because of it. (Kendall)
Learn all you can about the history of Romania and about the orthodox religion. Romanians love to talk about history and the orthodox religion. (Terry)
It is worth it, but it is not a MormonAd. There is no pretty music in the background and a short struggle followed by quick success. It is hard, sad, lonely, scary, boring, smelly, and annoying. It is also fun, funny, happy, fulfilling, enlightening, entertaining, joyous and glorious. But, on a day to day basis, it is WORK. (Cynthia)
You are going where you God needs you. He needs your testimony, your experiences, your personality and your talents. He doesn't want you to be anybody but yourself, but he will help you become an even better version of you. Also, who cares if it's eastern Europe? God will lead you to prepared people and He will build His kingdom, even in Romania and Moldova! I promise that if you have faith and work hard, you WILL find, teach, and baptize. Numbers don't matter but you will change the life of at least one person somehow through the Gospel. (Hannah)
Just love it!! When you first go into the field you have this incredible belief that all is possible with the Lord. When trials look you in the face or other challenges come either by other missionaries or circumstances DON'T you dare lose that belief. The mission will take that and shape it into faith. Work hard, BE OBEDIENT, and you will see some of the greatest miracles in this mission because the people are ready for change. They need to gospel, and never forget that there ARE people who are the Lords elect. (Kylin)
What was a funny language mistake?
Sunt frig instead of mi-e frig. I'm sterile instead of I'm cold. (Kimberly)
One of my companions was trying to say she was born an old lady, but accidentally said she gave birth to an old lady. (Solana)
Don't say lemon. (Jordan)
It was Easter and I was in training. I wanted to wish everyone a "Happy Easter". But instead, I mixed up my words and ended up telling EVERYONE we talked to all day "Christmas Fish!" instead. I even wrote all the members cards and signed it "Have a happy Christmas Fish!" My trainer didn't tell me what I said until I got into bed that night! (Kendall)
First day in the country, my trainer wanted to give me a chance to speak for myself. I tried to ask for a chocolate bar, the brand was called "Africanus Originalus." Instead of saying I would like an Africanus Originalus, I said, " I would like to be an Africanus Orginalus." (Cynthia)
My companion was trying to ask "How are things going?" in Romanian to a cashier, which is "Cum va merge?" but instead she asked, "Cum va mananc?" which is "How do I eat you?" hahaha (Hannah)
It is really easy to accidentally say bad things in Romanian, so watch out. A fairly harmless mistake I made once was when I went to say "Can we make a connection?" Which is a way of saying, can I have your number. Instead I said, "Can we make a covenant?" The man on the street handled it fairly well, saying, "No, umm, no I don't think I have time for that right now." (Jordan)
Important: Don't ever say the word for lime, just say lemon, limon. I was playing a game with some kids after church and we were pointing at a grate and I said, I think there are lions down there! They all freaked out and were looking for sticks and string. The crowded around the ate and said, "Where!! Where!!?" I kept playing along before I realized they were actually looking for something. The word for lion is Leu. The word for "dollar" is Leu. They thought there was money down there and I gave them all false hope. (Kylin)