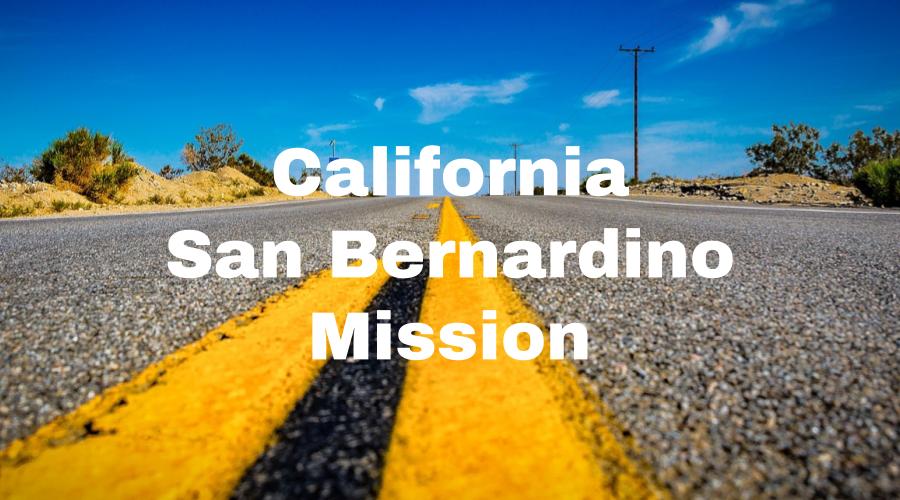 Spencer (California San Bernardino Mission)
–Paraphrased from Spencer's mission interview–
Life in California
The night before we left, I didn't sleep much at all. You're nervous and anxious, but you get to the mission and it's real life. I remember hopping on my bike and thinking this is it. I am on my mission now. I was Spanish speaking and I remember those first few moments when I was so scared. I remember feeling the pressure of learning the new language, but feeling satisfied when you speak to these people and they understand you. I served from 2008 to 2010. I was there when Proposition 8 was a big issue. My parents were concerned, but it wasn't a big issue for the people there. I was never approached once about it.
The People
I spent most of my time in poorer areas. Most were Catholic. We had a lot of people that would just tell us "Somos Catolicos." We got to connect very well with these people by talking about Jesus Christ.
We covered the Inland Empire which consists of four or 5 big cities. The rest of the mission was the high desert that just had about 10 percent of the missionaries. Their experience was a lot different out there.
LDS Settlers of the Area
There is a history of Mormon colonization down there. My mission president would take new missionaries to see those sites. Brigham Young sent a lot of people to go settle the area. There were almost 200 missionaries when I was there. I was full time Spanish speaking, and that allows you to really learn it well. I think that the 35 of us Spanish missionaries baptized more than all of the rest because the Hispanic people are a lot more open to it and are very humble.
Greg (California San Bernardino Mission)
–Paraphrased from Greg's mission interview–
Mission Info
I served in the San Bernardino mission, which has been split into the Redlands and Rancho Cucamonga missions. It covers the towns in the valley near Rancho Cucamonga and also some of the mountain towns and also the high desert. There is a pretty good amount of members. The mission covers seven stakes. There is a temple in Redlands which was outside of our mission at the time. We got to go to the temple once a transfer and then once every other transfer. There were almost 200 missionaries when I was there. A third of them were Spanish speaking. I lived with a lot of Spanish elders and I got to eat a lot of hispanic food.
Mission Languages
There were two main languages: English and Spanish. I was English speaking. We ran into people all of the time that spoke other languages.
Get Ready to Gain Weight
We got fed every night. I gained a lot of weight. I've lost 50 or 60 pounds since the end of my mission. We ate a lot of spaghetti and steak. They would give us all that we could eat. You eat a lot every night. I remember waddling trying to get on my bike. Investigators would surprise us with dessert. We had to always eat it. I was scared because I don't like seafood, but I was only offered seafood once. That was a tender mercy from the Lord for me. Other than that, we didn't eat anything that weird. We would get some really low quality nasty looking stuff, but pretty much anything tasted good because we were really hungry.