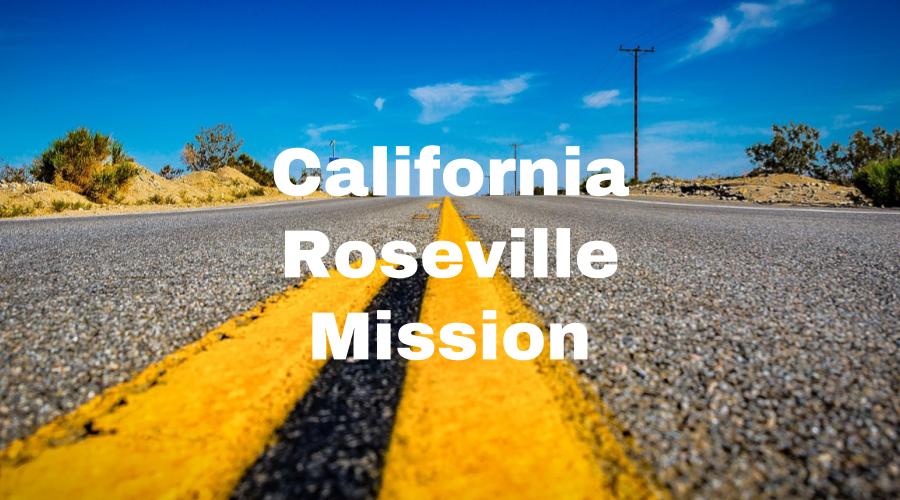 Dallas (California Roseville Mission)
–Paraphrased from Dallas' mission interview–
Mission Geography
I'm pretty sure the mission is the biggest geographical mission in California. It takes seven hours in the car to drive from the bottom of the mission to the top. Down south there are a lot of suburban areas and as you move north there are a lot of fruit and nut orchards which is surprising because you think of beaches and big cities, but it's really spread out and beautifiul. There are a lot of tiny towns with people that have five or six teeth in the middle of nowhere.
We get fed really well. Average weight gain is about 15 pounds. I was above that. We get to eat dinner every night and for the members it is a special occasion for their families and so they make a lot of great food. You can't really eat scarcely because they might think that you don't like their food. That was probably the part I enjoyed the least. No more chocolate cake, I'm sick of it. I only had one bad meal I could remember. We were teaching a less active guy and he hunts and he said he liked to cook bear. He made us some in a stew for dinner and it smelled like garbage. It was really stinky. I took a bite and thought it was the worst thing I had ever tasted in my life. I had to swallow the bear meat whole because it tasted so bad.
The Weather
Some of the towns are up in the mountains and some are in barren valleys. It got up to 120 degrees in one of my areas. Luckily, I was in a car. I remember getting home at 9pm at night and it's still 110 degrees. We had a swamp cooler in the house and we moved our beds into that room and just lived in that one room to try to stay cool. I was in one area called Colfax along highway 80. It gets a lot of snow. We saw these houses with steep roofs covered in snow. There is a huge variety of weather. Bring a warm jacket.
The best places to see are definitely up north. There are always really good hikes. Roseville is an especially beautiful area. Try to find some good hikes for P-days.
Cars and Bikes
The majority of the missionaries are on bicycles or on cars. Every area on the bike I had multiple good bike crash stories. In my last area, we were in a car and we felt like we were missing out on the opportunity to talk to people, so we would stop the car to talk to people. We tried to pay attention to the Spirit as we were driving to know who needed us.