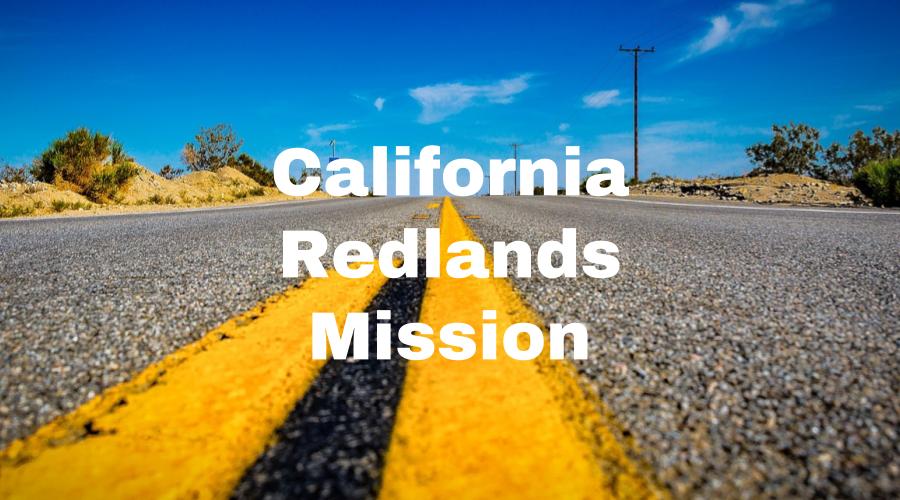 Jacob (California Redlands Mission)
–Paraphrased from Jacob's mission interview–
Mission Info
I think there are seven stakes in the mission. There is one temple, and it is the temple for the area. The closest besides that are in Newport Beach, San Diego, and Los Angeles. It's nice to have a temple right in the headquarters of the mission. There were around 200 missionaries and at one point we almost had more sisters than elders. There are about seven zones for the mission. Most areas are wards, but there are a few branches. There is one English branch up in the mountains, and there are a few Spanish branches. There are only Spanish and English speaking missionaries called there, but there is a Samoan ward.
LDS Settlers
Half of the mission is suburban. The other half is more spread out across the desert and you will almost always have cars.
The Mormon pioneers settled most of the area and there is even a place just outside the mission called Mormon rock. It's cool serving in an area that was once populated mostly by Mormons.
Ben (California Redlands Mission)
–Paraphrased from Ben's mission interview–
Splitting off from San Bernardino
When I got my mission call to the San Bernardino Mission, I ended up getting changed into the Redlands mission. There is a temple in Redlands. It's smaller, but beautiful. Redlands is in the San Bernardino valley and it gets more deserty the more east you go. I spent a lot of time in Palm Desert and Palm Springs. The resorts make it a pretty nice place. Most people say that this is the ugly part of California, but I think it's a beautiful place.
LDS Settlers in the Area
San Bernardino was founded by Mormon settlers. Brigham Young was in Salt Lake when he sent members out to California who settled the town.
Temples
We got to go to the temple once every other transfer. The most meaningful temple experience was right before I went home and I got to go through with my mission president and I wanted to know if the Lord accepted the sacrifice I had made and I prayed there in the temple and right afterwards my mission president came up to me and hugged me and said he really appreciated the work I had done on the mission.
Stakes in the Mission
There are seven stakes in the mission. Every stake is typically it's own zone. There were usually at least two sets of missionaries per ward. Spanish speaking missionaries are only assigned to Spanish wards or branches.