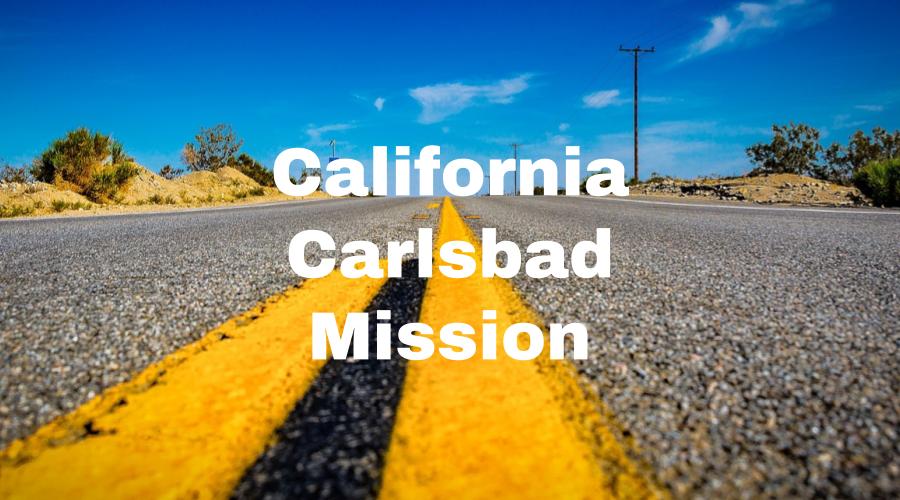 Brittany (California Carlsbad Mission)
–Paraphrased from  Brittany's mission interview–
A Small Mission with Perfect Weather
The mission is very small. When I was there it was about an hour and a half from one end to the other. We lost Orange County and some other areas, but we have grown in the number of missionaries. The members are really helpful. It's a very wealthy mission as well. We were one of the first missions to have handbags instead of backpacks because the people expected us to be more professional. It's next to the ocean and has perfect weather. I wore a light jacket twice my whole mission. 70 degrees year round. Temecula gets really hot in the summer though. When you're coastal it's perfect weather. California is very cloudy in June. I like it though. I didn't wear a jacket.
Languages and Cultures
Our mission is right in between the San Diego temple and the Newport temple. Both temples are about ten minutes outside of the mission. We got to go to both. We need more languages I feel like. There are people from all over the world. Its only an hour from the Mexican border. We had Spanish, Tagalog, Mandarin, and I feel like we needed Farsi speaking missionaries. There are so many people from Iran. I learned to contact in Spanish, Farsi, and some others. I just learned little phrases. I taught some people that were Muslim.
Tracting
When we tracted, we would get maps of our area and section them off and color the different pieces of the map. We separated each color into a corresponding notebook to fill with people to visit. For example, we would spend a whole day in orange area. We wrote down if people answered, if no one was home, or if they told you to go away. You documented everything so that you could contact every single home so that no one was lost. In one of my areas, we had knocked on three fourths of the entire area.
Andrew (California Carlsbad Mission)
–Paraphrased from  Andrew's mission interview–
A Diverse Mission
The Carlsbad mission is very wealthy. The closest temples are the Newport Beach temple and the San Diego temple. The members there are awesome. I think Southern California is the perfect amount of membership. They aren't the majority of the people there, but there are enough that there are golden families, strong youth, and great members in general. You will get fed probably every night. A lot of the people own their own businesses and are very used to working with people. They bring those traits into their callings and are very efficient. On the coast, you get a lot of diversity. I remember one investigator we taught from Russia that was very interesting. He was a physicist that developed submarine missiles and was also a politician in some places. He was a great friend we made there. We actually contacted into a house of Mongolian helicopter pilots that didn't speak a word of English. That was an interesting experience. There were two missionaries in our mission that were originally assigned to Mongolia. Their visas were denied so they were permanently assigned to our mission. We brought him along to these lessons with the Mongolians that we had. I didn't say much, but Elder Chandler taught most of that lesson in Mongolian. There was a family from Iran that we baptized in Carlsbad. There are a lot of people from the Middle East.
Amanda (California Carlsbad Mission)
–Paraphrased from  Amanda's mission interview–
A Tiny Mission
It's a tiny mission. It's an hour and a half across basically. To go to a baptism in a former area we would drive like 15 minutes. The wards are humongous. In this little rural town the ward had like 400 active members. They're going to split it soon. The leadership is really close-knit. It's a lot of members in a tiny area. There is a lot of diversity too. Maybe 2 percent of the population are members. Everyone has seen us at some point. With so many missionaries in such a tiny mission.
Common Misconceptions
There are plenty of the usual misconceptions about polygamy kind of thing. Everyone thinks the San Diego temple is a castle.
Languages and Areas
We have English, Spanish, and two Farsi speaking missionaries. There are a lot of people from Iran that are taught by those missionaries. I had six areas. I started in Falbrook. Then I went to La Costa. It was close to the beach. Then I went to Palomar YSA ward. That's when I went from super poor to super rich in the same day. I ended my mission in a different YSA. I love YSA. It's so fun. You have to be fun, but professional at the same time. It is the best.
I only had American companions. There were a few from Mexico, but they were all Spanish speaking so I was never around them that much.