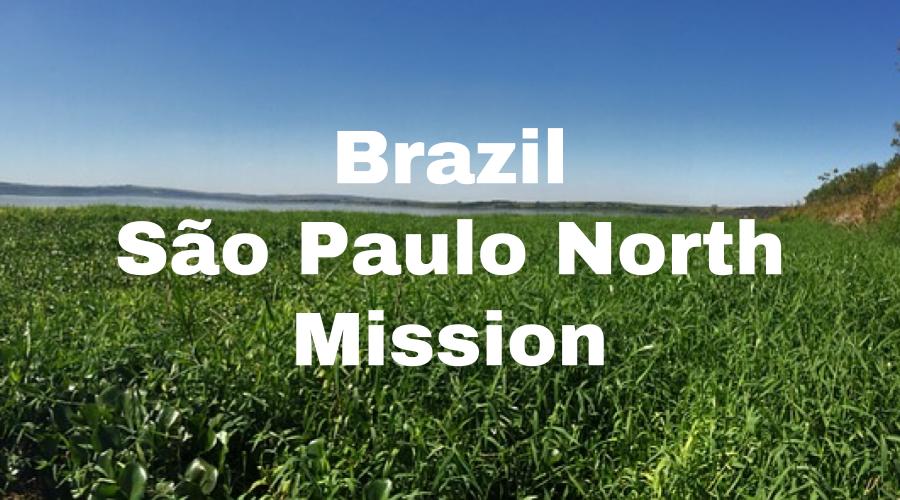 Michael (Brazil Sao Paolo North Mission)
–Paraphrased from  Michael's mission interview–
Mission Boundaries
The city itself is huge. The boundaries have 12 million people. The surrounding cities included and its over 20 million people. There are five missions in the city. The state of Sao Paolo has four, for a total of nine. The work has been going on there for a long time. There are really old families there that you would meet that have been in the church for 60 or 80 years.
Religious Backgrounds
A lot of the people are devout Catholics or Protestants. Most people are very religious. Half of the mission is the city and has concentrated houses, people, and workplaces. The other half is the countryside. I got to serve in both. The mission was split right before I got there. I served in the mission office for months, and the president lived in the other mission. It was cool being in the city. Everyone is always running around. You clap at doors instead of knocking on them. Most of the people are very kind and open. Farther out in the country people are slow. They have their farms and they take a different approach to life. Sao Paolo North is a very high baptizing mission. Its incredible how many people come into the church. People have challenges with cigarettes and drugs a lot of the time. It's hard for them to leave everything and their families will be resilient sometimes as well. People there have so much faith that they are most likely willing. Sao Paolo is a very special place because there are so many people ready for the gospel.
Family Oriented
The culture is very family oriented. You talk to them about eternal marriage and how their families can be together and they love that. There are tons of wards and stakes. 50 to 100 people is about the norm for a ward. The mission isn't terribly huge, but the main concentration is in the city of Sao Paolo. You have a lot of old families that invite new people in. You can get a lot of member help. There are still the challenges of finding new people. Talking to everyone you see is still the best way I have found to find new people. As we helped these people, we grew to love them.
The leadership of the church in Brazil is so strong. Every bishop and stake president I met were so focused. They want new people, they want to work with the missionaries and feed the missionaries, and they are just very helpful.