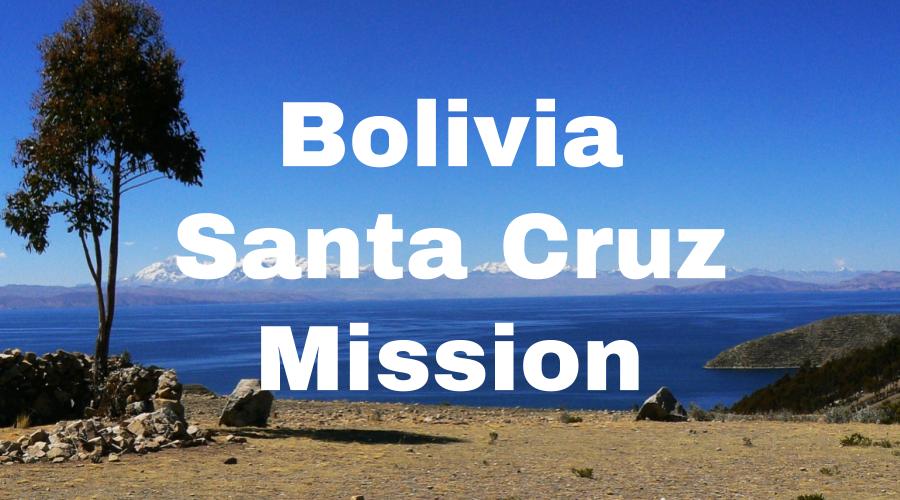 Palmer (Bolivia Santa Cruz Mission)
–Paraphrased from Palmer's mission interview–
Santa Cruz
Santa Cruz is a really interesting city. It's really hot and always sunny. The weirdest thing is that it is so sandy. It makes no sense because it's really humid and a big chunk of the mission is in the Amazon Rain Forest, but Santa Cruz is really sandy. It's like covered in beach sand. At first you hate it, but you come to love having sand just everywhere. Only Santa Cruz is like that.
Mission Geography and Climate
Up north is all rainforest and it's hot and humid. Down south it's drier and even hotter. Santa Cruz is totally flat. It's the biggest city in the mission, the rest is just smaller towns. A lot of them are very poor and the cities are all very spread out. You have to fly, take a bus for hours, or take a train. I always flew. Depending on the town you go to you could be flying for an hour or up to four hours. You start to feel pretty isolated.
yndsee (Bolivia Santa Cruz Mission)
–Paraphrased from Lyndsee's mission interview–
Santa Cruz Mission Geography
Santa Cruz is now divided into 2 missions, but when I was there it was just the one. Some missionaries would just stay in Santa Cruz, while others spent most of their mission in the provinces. There was one area called Jaquiba that I think shared land with Argentina. We also shared land with Brazil. Any missionaries who went to the farthest provinces served in those countries
Church Organization in Bolivia
We only had 8 stakes in Santa Cruz, which was a pretty big city. Each set of missionaries was assigned to one ward, which was very helpful in the work. The church isn't very established yet. Although the chapels are gorgeous, the members are still learning how the flow of the organization should be. The Church is still new, but it's growing and the members are as well. I never saw the church building be so used: there was a soccer field out back, and members would often go to the field or simply in the building to hang out. It was inspiring to see them use the Church as a safe haven.
Staying Strong in the Gospel
The closest temple is in Cochabamba, so I never got to go. For the members, it was a big deal to plan a trip there. They had to have strength, time, and courage to save up and to travel to the temple. Going inactive was so easy there, so retention was a very big focus in Bolivia. New members see the church, they feel the spirit, and they experience the gospel. They feel the change in their hearts, are baptized, and they know it's true. But, because the Church is so new, it's so easy for the members to just get lost. Home teaching and other programs to help are still developing, and it can be very hard for members new and old to hold on. Despite everything, the members who are hanging on are hanging on strong for sure