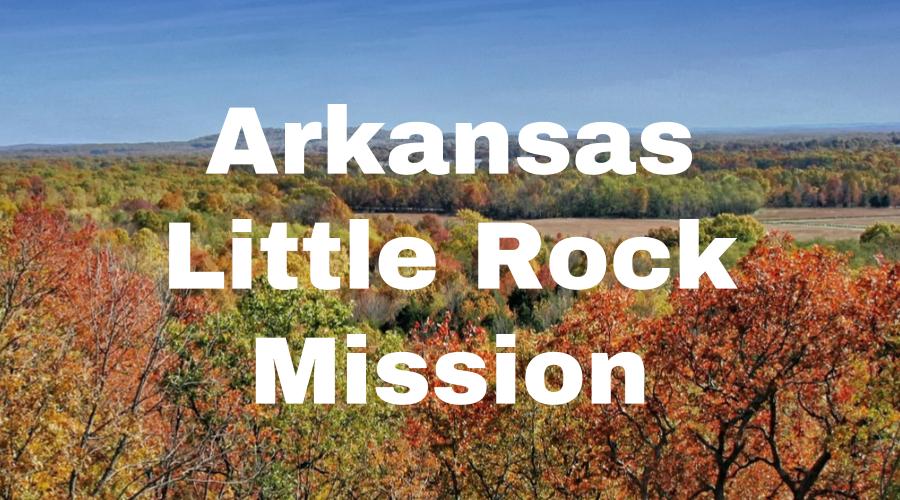 Kassi (Arkansas Little Rock Mission)
–Paraphrased from Kassi's mission interview–
Living in Memphis
Living in Memphis is very different for missionaries than for members. They would always tell us not to go out at night or to not visit certain places, but we would do it anyway. It's not scary, but it's a culture shock. I grew to love it. There are some rude people, but you love them anyway. Most of the people there have that southern hospitality.
The Members
Most of the members were from Utah. My little brother was fascinated with what I would eat, but it was the same food I ate in Utah. Some places you could get brisket, fried chicken, hush puppies, and all that barbecue. Hush puppies were really new to me.
Famous Sites
There's a lot of famous places in Memphis like Gus' Fried Chicken and Corky's. Some of my companions would get pork nachos with me when we went to different barbecue places and we could compare which were the best.
Fedex
Most people work for Fedex because that's where the hub is. There are a lot of people that work for them there. I didn't know that before the mission.
Crime
Memphis has the second highest crime rate in the country. That's just to warn you. Missionaries have a car or have bikes. I biked a couple times but I usually had a car. Tornadoes and flash floods are huge. It poors rain. It was raining super hard once and I didn't know why the alarm was going off, but I realized it was related to the weather. We hated those alarms because they went off pretty frequently.
Zach (Arkansas Little Rock Mission)
–Paraphrased from Zach's mission interview–
Mission Info 
The very first missionary in the mission was Wilford Woodruff in 1835. He was called to the Southern States Mission. The mission now covers most of Arkansas and western Tennessee. It also has a little northern part of Mississippi. There are four stakes. There aren't any districts. It's comprised mainly of wards in the little cities and branches in the little towns. As a Spanish missionary there were three main Spanish branches you served in. There were also various Spanish groups. The majority of the work was centered in Little Rock and Memphis. There is a temple. I had the opportunity to go there and I served near it for six months.
Clint (Arkansas Little Rock Mission)
–Paraphrased from Clint's mission interview–
Christian Background
I really like the Christian background of everyone there. Everyone wants to talk about Christ and the gospel. There is this need that everyone has for the restored gospel. They have questions and are confused. They've heard the gospel preached so many different ways and so when we teach them it just makes sense.
Weird Foods
You're gonna get fed pretty good. You can expect mashed potatoes, biscuits and gravy, ribs, steak, pretty much everything that I really love. The food is really great. I ate like every part of the pig, fox tail, alligator. We ate some pretty weird foods.
Tysen (Arkansas Little Rock Mission)
–Paraphrased from Tysen's mission interview–
Mission Boundaries
Little Rock is the headquarters of the mission, but the mission is split two ways. It covers central and northeastern Arkansas. It also has a little bit of Missouri and western Tennessee including Memphis. It also has the northwest part of Mississippi. The way it works is the west and south of Arkansas are not part of the mission. The mission itself has four stakes. There are north and south little rock stakes and north and south Memphis stakes. We have the mission split into four zones. There were seven when I started and four when I finished. There is a lot of work done in Memphis. The other have of the mission is Arkansas. We always talked about going to the other side.